It has been a LONG time since I took part in the Top Ten Tuesday meme. Things have been crazy busy since moving to London and my blog has suffered the most. I'm trying to better and to post more now so I'm back with my top ten reads of 2015 so far!
Title:
Weightless
Author:
Sarah Bannan
Series:
None
Publisher:
Bloomsbury
Publication Date:
12 March 2015
When 15-year-old Carolyn moves from New Jersey to Alabama with her mother, she rattles the status quo of the junior class at Adams High School. A good student and natural athlete, she's immediately welcomed by the school's cliques. She's even nominated to the homecoming court and begins dating a senior, Shane, whose on again/off again girlfriend Brooke becomes Carolyn's bitter romantic rival. When a video of Carolyn and Shane making out is sent to everyone, Carolyn goes from golden girl to slut, as Brooke and her best friend Gemma try to restore their popularity. Gossip and bullying hound Carolyn, who becomes increasingly private and isolated. When Shane and Brooke—now back together—confront Carolyn in the student parking lot, injuring her, it's the last attack she can take.
Sarah Bannan's deft use of the first person plural gives Weightless an emotional intensity and remarkable power that will send you flying through the pages and leave you reeling.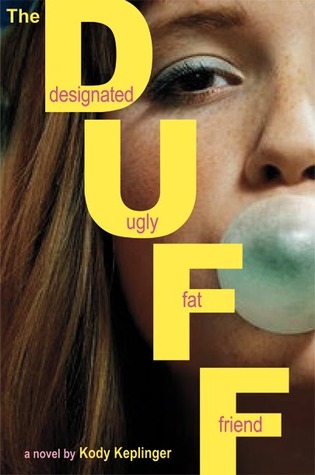 Title:
The Duff
Author: Kody Keplinger
Series: None
Publisher: Hodder Children's
Publication Date: 5th April, 2012
Seventeen-year-old Bianca Piper is cynical and loyal, and she doesn't think she's the prettiest of her friends by a long shot. She's also way too smart to fall for the charms of man-slut and slimy school hottie Wesley Rush. In fact, Bianca hates him. And when he nicknames her "the Duff," she throws her Coke in his face. But things aren't so great at home right now, and Bianca is desperate for a distraction. She ends up kissing Wesley. Worse, she likes it. Eager for escape, Bianca throws herself into a closeted enemies-with-benefits relationship with him. Until it all goes horribly awry. It turns out Wesley isn't such a bad listener, and his life is pretty screwed up, too. Suddenly Bianca realizes with absolute horror that she's falling for the guy she thought she hated more than anyone. And eventually, through this realization, Bianca begins to see how harmful her unhealthy way of dealing with her problems has been, and finds a way to confront them head on.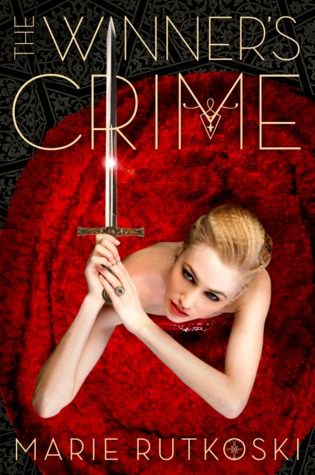 Title:
The Winner's Crime
Author:
Marie Rutkoski
Series:
The Winner's Curse #2
Publisher:
Bloomsbury
Publication Date:
12 March 2015
Lady Kestrel's engagement to Valoria's crown prince calls for great celebration: balls and performances, fireworks and revelry. But to Kestrel it means a cage of her own making. Embedded in the imperial court as a spy, she lives and breathes deceit and cannot confide in the one person she really longs to trust ... While Arin fights to keep his country's freedom from the hands of his enemy, he suspects that Kestrel knows more than she shows. As Kestrel comes closer to uncovering a shocking secret, it might not be a dagger in the dark that cuts him open, but the truth. Lies will come undone, and Kestrel and Arin learn just how much their crimes will cost them in this second book in the breathtaking Winner's trilogy.
Title: The Three
Author: Sarah Lotz
Series: The Three #1
Publisher: Hodder & Stoughton
Publication Date: 26th February, 2015
Four simultaneous plane crashes. Three child survivors. A religious fanatic who insists the three are harbingers of the apocalypse. What if he's right? The world is stunned when four commuter planes crash within hours of each other on different continents. Facing global panic, officials are under pressure to find the causes. With terrorist attacks and environmental factors ruled out, there doesn't appear to be a correlation between the crashes, except that in three of the four air disasters a child survivor is found in the wreckage.
Dubbed 'The Three' by the international press, the children all exhibit disturbing behavioural problems, presumably caused by the horror they lived through and the unrelenting press attention. This attention becomes more than just intrusive when a rapture cult led by a charismatic evangelical minister insists that the survivors are three of the four harbingers of the apocalypse. The Three are forced to go into hiding, but as the children's behaviour becomes increasingly disturbing, even their guardians begin to question their miraculous survival...
Title:
A Dance with Dragons 1: Dreams and Dust
Author:
George R. R. Martin
Series:
A Song of Ice and Fire #5.1
Publisher:
Harper Voyager
Publication Date:
12th March 2012
In the aftermath of a colossal battle, new threats are emerging from every direction. Tyrion Lannister, having killed his father, and wrongfully accused of killing his nephew, King Joffrey, has escaped from King's Landing with a price on his head. To the north lies the great Wall of ice and stone – a structure only as strong as those guarding it. Eddard Stark's bastard son Jon Snow has been elected 998th Lord Commander of the Night's Watch. But Jon has enemies both inside and beyond the Wall. And in the east Daenerys Targaryen struggles to hold a city built on dreams and dust.
Title: Always the Bridesmaid
Author: Lindsey Kelk
Series: None
Publisher: Harper Collins
Publication Date: 7th May 2015
Maddie Fraser has never been anything other than the girl in the background: golden boy Dan's little sister, crazy Shona's minion, workaholic Sebastian's ex and now she's also the girl in the middle of her warring best friends.

Lauren has announced she's getting married – just as Sarah's husband asks her for a divorce. Nothing in Maddie's career in event organising has prepared her for this particular combo of planning and real pain. The news that her ex is also tying the knot is the final straw. While the magazines say she should be leaning in, all she wants to do is sleep in. But whether she likes it or not, everything is about to change for Maddie. For better or worse, this grown-up bridesmaid is taking centre stage…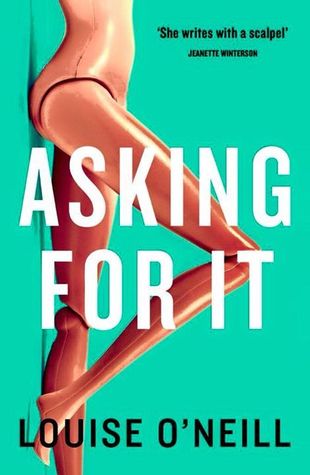 Title:
Asking For It
Author:
Louise O'Neill
Series:
None
Publisher:
Quercus
Publication Date:
3rd September, 2015
FROM THE WINNER OF THE SUNDAY INDEPENDENT NEWCOMER OF THE YEAR AWARD. It's the beginning of the summer in a small town in Ireland. Emma O'Donovan is eighteen years old, beautiful, happy, confident. One night, there's a party. Everyone is there. All eyes are on Emma. The next morning, she wakes on the front porch of her house. She can't remember what happened, she doesn't know how she got there. She doesn't know why she's in pain. But everyone else does. Photographs taken at the party show, in explicit detail, what happened to Emma that night. But sometimes people don't want to believe what is right in front of them, especially when the truth concerns the town's heroes...
Title:
Outline
Author: Rachel Cusk
Series: None
Publisher: Faber
Publication Date: 7th September, 2014
A woman writer goes to Athens in the height of summer to teach a writing course. Though her own circumstances remain indistinct, she becomes the audience to a chain of narratives, as the people she meets tell her one after another the stories of their lives.
Beginning with the neighbouring passenger on the flight out and his tales of fast boats and failed marriages, the storytellers talk of their loves and ambitions and pains, their anxieties, their perceptions and daily lives. In the stifling heat and noise of the city the sequence of voice begins to weave a complex human tapestry. The more they talk the more elliptical their listener becomes, as she shapes and directs their accounts until certain themes begin to emerge: the experience of loss, the nature of family life, the difficulty of intimacy and the mystery of creativity itself.
Outline is a novel about writing and talking, about self-effacement and self-expression, about the desire to create and the human art of self-portraiture in which that desire finds its universal form.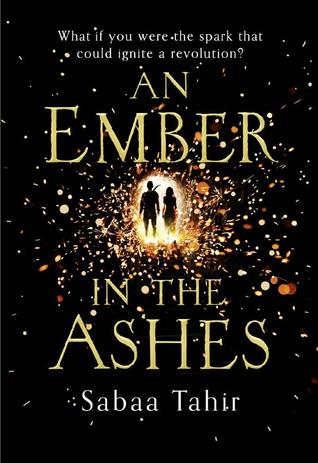 Title:
An Ember in the Ashes
Author:
Sabaa Tahir
Series:
An Ember in the Ashes #1
Publisher:
Harper Voyager
Publication Date:
4th June, 2015
Set in a terrifyingly brutal Rome-like world, An Ember in the Ashes is an epic fantasy debut about an orphan fighting for her family and a soldier fighting for his freedom. It's a story that's literally burning to be told. LAIA is a Scholar living under the iron-fisted rule of the Martial Empire. When her brother is arrested for treason, Laia goes undercover as a slave at the empire's greatest military academy in exchange for assistance from rebel Scholars who claim that they will help to save her brother from execution. ELIAS is the academy's finest soldier-- and secretly, its most unwilling. Elias is considering deserting the military, but before he can, he's ordered to participate in a ruthless contest to choose the next Martial emperor. When Laia and Elias's paths cross at the academy, they find that their destinies are more intertwined than either could have imagined and that their choices will change the future of the empire itself. Vow your blood and body to the empire. Keep your heart for yourself.
Title:
The Heir
Author: Kiera Cass
Series: The Selection #4
Publisher: Harper Collins Children's
Publication Date: 6th May, 2015
Kiera Cass's #1 New York Times bestselling Selection series has enchanted readers from the very first page. In this fourth romantic novel, follow Illea's royal family into a whole new Selection-and find out what happens after happily ever after.

Eighteen years ago, America Singer entered the Selection and won Prince Maxon's heart. Now the time has come for Princess Eadlyn to hold a Selection of her own. Eadlyn doesn't expect her Selection to be anything like her parents' fairy-tale love story...but as the competition begins, she may discover that finding her own happily ever after isn't as impossible as she's always thought. A new generation of swoonworthy characters and captivating romance awaits in the fourth book of the Selection series!