I love this time of year. It's coming up to the time for a fresh new year, new start and most importantly, new books! I love browsing Goodreads and publishing companies websites for the upcoming releases and exploding with excitement over the beauties that are coming our way. I've put together a list of books that I cannot wait to get my hands on in the new year!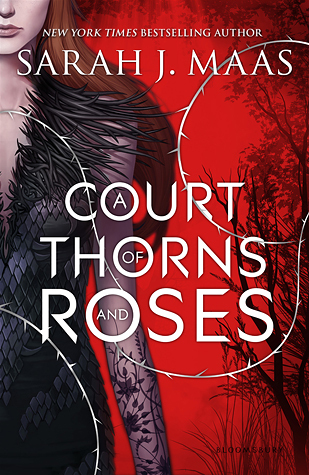 Title:
A Court of Thorns and Roses
Author:
Sarah J, Maas
Series:
A Court of Thorns and Roses #1
Publisher:
Bloomsbury
Publication Date:
5th May, 2015
A thrilling, seductive new series from New York Timesbestselling author Sarah J. Maas, blending Beauty and the Beast with faerie lore.
When nineteen-year-old huntress Feyre kills a wolf in the woods, a beast-like creature arrives to demand retribution for it. Dragged to a treacherous magical land she only knows about from legends, Feyre discovers that her captor is not an animal, but Tamlin—one of the lethal, immortal faeries who once ruled their world.
As she dwells on his estate, her feelings for Tamlin transform from icy hostility into a fiery passion that burns through every lie and warning she's been told about the beautiful, dangerous world of the Fae. But an ancient, wicked shadow grows over the faerie lands, and Feyre must find a way to stop it . . . or doom Tamlin—and his world—forever.
Perfect for fans of Kristin Cashore and George R. R. Martin, this first book in a sexy and action-packed new series is impossible to put down!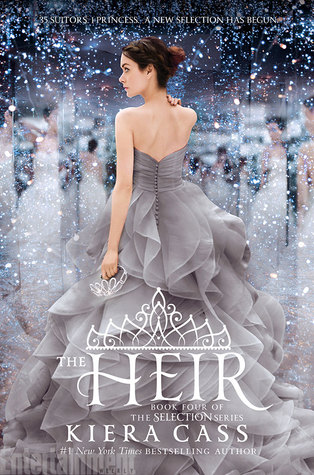 Title: The Heir
Author: Kiera Cass
Series: The Selection #4
Publisher: Harper Teen
Publication Date: 5th May, 2015
Twenty years ago, America Singer entered the Selection and won Prince Maxon's heart. Now the time has come for Princess Eadlyn to hold a Selection of her own. Eadlyn doesn't expect her Selection to be anything like her parents' fairy-tale love story. But as the competition begins, she may discover that finding her own happily ever after isn't as impossible as she always thought.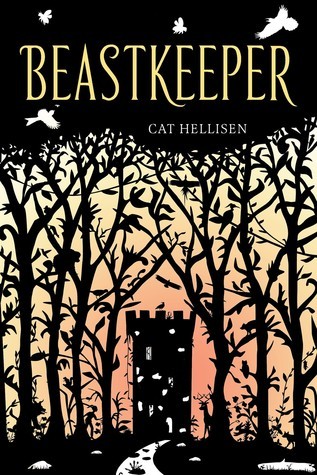 Title:
Beastkeeper
Author:
Cat Hellisen
Series:
None
Publisher:
Henry Holt & Co
Publication Date:
3rd February, 2015
Sarah has always been on the move. Her mother hates the cold, so every few months her parents pack their bags and drag her off after the sun. She's grown up lonely and longing for magic. She doesn't know that it's magic her parents are running from.

When Sarah's mother walks out on their family, all the strange old magic they have tried to hide from comes rising into their mundane world. Her father begins to change into something wild and beastly, but before his transformation is complete, he takes Sarah to her grandparents—people she has never met, didn't even know were still alive.

Deep in the forest, in a crumbling ruin of a castle, Sarah begins to untangle the layers of curses affecting her family bloodlines, until she discovers that the curse has carried over to her, too. The day she falls in love for the first time, Sarah will transform into a beast . . . unless she can figure out a way to break the curse forever.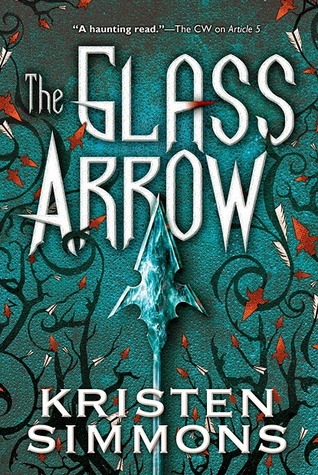 Title: The Glass Arrow
Author: Kristen Simmons
Series: None
Publisher: Tor
Publication Date: 10th February, 2015
The Handmaid's Tale meets Blood Red Road in Glass Arrow, the story of Aya, who lives with a small group of women on the run from the men who hunt them, men who want to auction off breeding rights to the highest bidder.
In a world where females are scarce and are hunted, then bought and sold at market for their breeding rights, 15-year old Aya has learned how to hide. With a ragtag bunch of other women and girls, she has successfully avoided capture and eked out a nomadic but free existence in the mountains. But when Aya's luck runs out and she's caught by a group of businessmen on a hunting expedition, fighting to survive takes on a whole new meaning.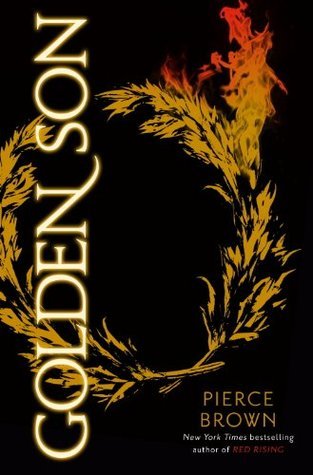 Title:
Golden Son
Author:
Pierce Brown
Series:
Red Rising Trilogy #2
Publisher:
Hodder & Stoughton
Publication Date:
6th January, 2015
With shades of The Hunger Games, Ender's Game, and Game of Thrones, debut author Pierce Brown's genre-defying epic Red Rising hit the ground running and wasted no time becoming a sensation. Golden Son continues the stunning saga of Darrow, a rebel forged by tragedy, battling to lead his oppressed people to freedom from the overlords of a brutal elitist future built on lies. Now fully embedded among the Gold ruling class, Darrow continues his work to bring down Society from within. A life-or-death tale of vengeance with an unforgettable hero at its heart, Golden Songuarantees Pierce Brown's continuing status as one of fiction's most exciting new voices.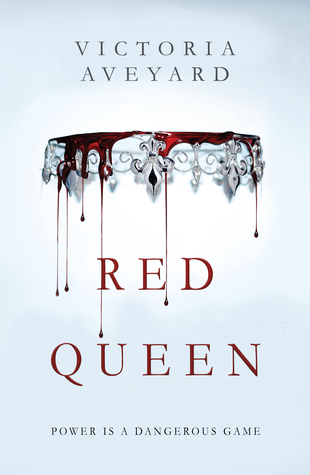 Title: Red Queen
Author: Victoria Aveyard
Series: Red Queen Trilogy #1
Publisher: Orion Books
Publication Date: 10th February, 2015
The poverty stricken Reds are commoners, living under the rule of the Silvers, elite warriors with god-like powers.
To Mare Barrow, a 17-year-old Red girl from The Stilts, it looks like nothing will ever change.
Mare finds herself working in the Silver Palace, at the centre of
those she hates the most. She quickly discovers that, despite her red blood, she possesses a deadly power of her own. One that threatens to destroy Silver control.
But power is a dangerous game. And in this world divided by blood, who will win?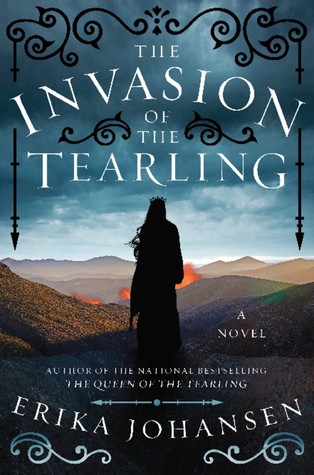 Title:
The Invasion of the Tearling
Author:
Erika Johansen
Series:
The Queen of the Tearling #2
Publisher:
Transworld
Publication Date:
16th July, 2015
With each passing day, Kelsea Glynn is growing into her new responsibilities as Queen of the Tearling. By stopping the shipments of slaves to the neighboring kingdom of Mortmesne, she crossed the Red Queen, a brutal ruler whose power derives from dark magic, who is sending her fearsome army into the Tearling to take what is hers. And nothing can stop the invasion.
But as the Mort army draws ever closer, Kelsea develops a mysterious connection to a time before the Crossing, and she finds herself relying on a strange and possibly dangerous ally: a woman named Lily, fighting for her life in a world where being female can feel like a crime. The fate of the Tearling —and that of Kelsea's own soul—may rest with Lily and her story, but Kelsea may not have enough time to find out.

Title: Those Above
Author: Daniel Polansky
Series: The Empty Throne #1
Publisher: Hodder & Stoughton
Publication Date: 26th February, 2015
They enslaved humanity three thousand years ago. Tall, strong, perfect, superhuman and near immortal they rule from their glittering palaces in the eternal city in the centre of the world. They are called Those Above by their subjects. They enforce their will with fire and sword.

Twenty five years ago mankind mustered an army and rose up against them, only to be slaughtered in a terrible battle. Hope died that day, but hatred survived. Whispers of another revolt are beginning to stir in the hearts of the oppressed: a woman, widowed in the war, who has dedicated her life to revenge; the general, the only man to ever defeat one of Those Above in single combat, summoned forth to raise a new legion; and a boy killer who rises from the gutter to lead an uprising in the capital.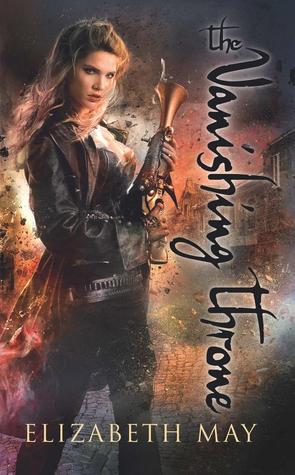 Title:
The Vanishing Throne
Author:
Elizabeth May
Series:
The Falconer #2
Publisher:
Gollancz
Publication Date:
17th September, 2015
My name is Lady Aileana Kameron.

First the fae murdered my mother. Then they destroyed my world.
Now I'm fighting for more than revenge.
Aileana took a stand against the Wild Hunt, and she lost everything: her home, her family and her friends. Held captive by her enemy, and tormenting herself over her failure, escape seems like only the faintest possibility. But when she gets her chance, she seizes it . . . to rejoin a world devastated by war.
The future is bleak. Hunted by the fae, running for her life, Aileana has only a few options left. Trying to become part of a society scarred by – and hiding from – the Wild Hunt; trusting that a fragile alliance with the fae will save her; or walking the most dangerous path at all: coming in to her own powers as the last of the Falconers . . .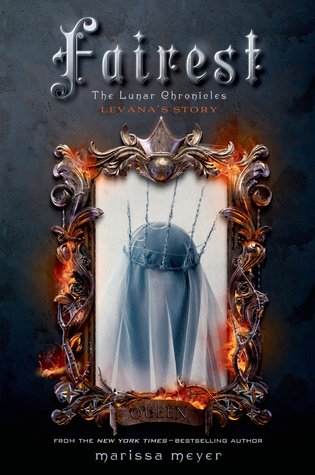 Title: Fairest
Author: Marissa Meyer
Series: The Lunar Chronicles #3.5
Publisher: Feiwel & Friends
Publication Date: 27th January, 2015
In this stunning bridge book between Cress and Winter in the bestselling Lunar Chronicles, Queen Levana's story is finally told.
Mirror, mirror on the wall,
Who is the fairest of them all?
Fans of the Lunar Chronicles know Queen Levana as a ruler who uses her "glamour" to gain power. But long before she crossed paths with Cinder, Scarlet, and Cress, Levana lived a very different story – a story that has never been told . . . until now.
Marissa Meyer spins yet another unforgettable tale about love and war, deceit and death. This extraordinary book includes full-color art and an excerpt from Winter, the next book in the Lunar Chronicles series.