As you may or may not have seen, I've decided to host a
2015 Debut Author Reading Challenge
.
Today's post just highlights the debut's that I absolutely cannot wait to read in 2015! There are so many amazing ones coming out and I want to draw some to your attention that you may or may not be aware of!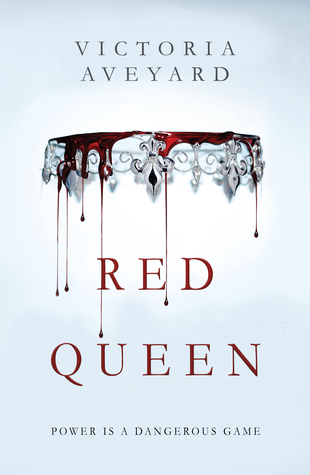 Title:
Red Queen
Author:
Victoria Aveyard
Series:
Red Queen Trilogy #1
Publisher:
Orion
Publication Date:
10th February, 2015
The poverty stricken Reds are commoners, living under the rule of the Silvers, elite warriors with god-like powers.
To Mare Barrow, a 17-year-old Red girl from The Stilts, it looks like nothing will ever change.
Mare finds herself working in the Silver Palace, at the centre of
those she hates the most. She quickly discovers that, despite her red blood, she possesses a deadly power of her own. One that threatens to destroy Silver control.
But power is a dangerous game. And in this world divided by blood, who will win?
Title: A Wicked Thing
Author: Rhiannon Thomas
Series: None
Publisher: Harper Teen
Publication Date: 24th February, 2015
Rhiannon Thomas's dazzling debut novel is a spellbinding reimagining ofSleeping Beauty and what happens after happily ever after.
One hundred years after falling asleep, Princess Aurora wakes up to the kiss of a handsome prince and a broken kingdom that has been dreaming of her return. All the books say that she should be living happily ever after. But as Aurora understands all too well, the truth is nothing like the fairy tale.
Her family is long dead. Her "true love" is a kind stranger. And her whole life has been planned out by political foes while she slept.

As Aurora struggles to make sense of her new world, she begins to fear that the curse has left its mark on her, a fiery and dangerous thing that might be as wicked as the witch who once ensnared her. With her wedding day drawing near, Aurora must make the ultimate decision on how to save her kingdom: marry the prince or run.
Rhiannon Thomas weaves together vivid scenes of action, romance, and gorgeous gowns to reveal a richly imagined world … and Sleeping Beauty as she's never been seen before.
Title:
The Fire Sermon
Author:
Francesca Haig
Series:
The Fire Sermon #1
Publisher:
Harper Voyager
Publication Date:
26th February, 2015
When Zach and I were born our parents must have counted and recounted: limbs, fingers, toes. We were perfect. They would have been disbelieving: nobody dodged the split between Alpha and Omega.
Nobody.
They were born together and they will die together.
One strong Alpha twin and one mutated Omega; the only thing they share is the moment of their death.
The Omegas live in segregation, cast out by their families as soon as their mutation becomes clear. Forced to live apart, they are ruthlessly oppressed by their Alpha counterparts.
The Alphas are the elite. Once their weaker twin has been cast aside, they're free to live in privilege and safety, their Omega twin far from their thoughts.
Cass and Zach are both perfect on the outside: no missing limbs, no visible Omega mutation. But Cass has a secret: one that Zach will stop at nothing to expose.
The power to change the world lies in both their hands. One will have to defeat the other to see their vision of the future come to pass, but if they're not careful both will die in the struggle for power.
Title: The Sin Eater's Daughter
Author: Melinda Salisbury
Series: The Sin Eater's Daughter #1
Publisher: Scholastic
Publication Date: 24th February, 2015
Seventeen-year-old Twylla lives in the castle. But although she's engaged to the prince, Twylla isn't exactly a member of the court.
She's the executioner.
As the Goddess embodied, Twylla instantly kills anyone she touches. Each month she's taken to the prison and forced to lay her hands on those accused of treason. No one will ever love a girl with murder in her veins. Even the prince, whose royal blood supposedly makes him immune to Twylla's fatal touch, avoids her company.
But then a new guard arrives, a boy whose easy smile belies his deadly swordsmanship. And unlike the others, he's able to look past Twylla's executioner robes and see the girl, not the Goddess. Yet Twylla's been promised to the prince, and knows what happens to people who cross the queen.
However, a treasonous secret is the least of Twylla's problems. The queen has a plan to destroy her enemies, a plan that requires a stomach-churning, unthinkable sacrifice. Will Twylla do what it takes to protect her kingdom? Or will she abandon her duty in favor of a doomed love?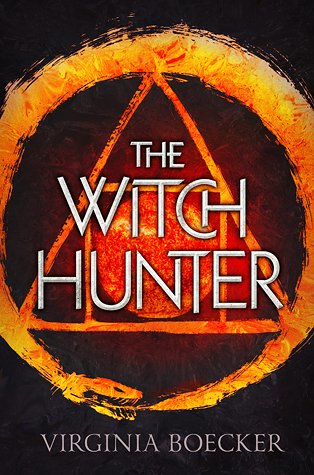 Title:
The Witch Hunter
Author:
Virginia Boecker
Series:
None
Publisher:
Little, Brown Books for Young Readers
Publication Date:
2nd June, 2015
The magic and suspense of Graceling meet the political intrigue and unrest of Game of Thrones in this riveting fantasy debut.
Elizabeth Grey is one of the king's best witch hunters, devoted to rooting out witchcraft and doling out justice. When she's accused of being a witch herself, Elizabeth is arrested and sentenced to die at the stake. Salvation comes from a man she thought was her enemy. Nicholas Perevil, the most powerful wizard in the kingdom, offers her a deal: he will save her from execution if she can track down the person who laid a deadly curse on him.
As she's thrust into the world of witches, ghosts, pirates, and all-too-handsome healers, Elizabeth is forced to redefine her ideas of right and wrong, of friends and enemies, and of love and hate.
Title: The Dead House
Author: Dawn Kurtagich
Series: None
Publisher: Indigo: Orion
Publication Date: 2015


Carly gets the day, Kaitlyn the night…
Twenty-five years ago, Elmbridge High burned down. Five people were killed . . . and one pupil, Carly Johnson, disappeared. Now a diary has been found in the ruins of the school. The diary belongs to Kaitlyn Johnson, Carly's identical twin sister. But Carly didn't have a twin.
Re-opened police records, psychiatric reports, transcripts of video footage and fragments of diary reveal a web of deceit and intrigue. Who was Kaitlyn and why did she only appear at night? Did she really exist or was she a figment of a disturbed mind? What were the illicit voodoo rituals taking place at the school? And just what did happen at Elmbridge in the events leading up to 'the Johnson Incident'?