It has been a LONG time since I took part in the Top Ten Tuesday meme. Things have been pretty hectic and will remain so into the New Year for me so please bear with me! Hopefully I can share a little more about this soon, but today we're all about our top ten winter reads.
Top Ten Books on my Winter TBR
I love winter so, so much. It's the perfect time of year to curl up with books or to go on long winter walks. I feel so happy during those crisp winter days and the thought of snow makes me ridiculously excited. So I'm happy to showcase some of the beauties that I cannot wait to read this winter.
Title:
The Fire Sermon
Author:
Francesca Haig
Series:
The Fire Sermon #1
Publisher:
Harper Voyager
Publication Date:
26th February, 2015
When Zach and I were born our parents must have counted and recounted: limbs, fingers, toes. We were perfect. They would have been disbelieving: nobody dodged the split between Alpha and Omega.
Nobody.
They were born together and they will die together.
One strong Alpha twin and one mutated Omega; the only thing they share is the moment of their death.
The Omegas live in segregation, cast out by their families as soon as their mutation becomes clear. Forced to live apart, they are ruthlessly oppressed by their Alpha counterparts.
The Alphas are the elite. Once their weaker twin has been cast aside, they're free to live in privilege and safety, their Omega twin far from their thoughts.
Cass and Zach are both perfect on the outside: no missing limbs, no visible Omega mutation. But Cass has a secret: one that Zach will stop at nothing to expose.
The power to change the world lies in both their hands. One will have to defeat the other to see their vision of the future come to pass, but if they're not careful both will die in the struggle for power.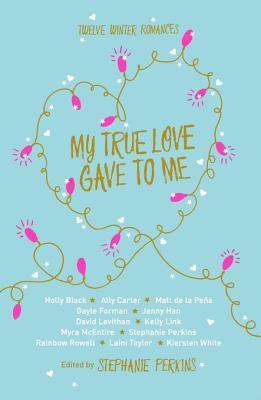 Title: My True Love Gave to Me
Author: Misc & Edited by Stephanie Perkins
Series: None
Publisher: Macmillan
Publication Date: 9th October, 2014
On the first day of Christmas, my true love gave to me ...This beautiful collection features twelve gorgeously romantic stories set during the festive period, by some of the most talented and exciting YA authors writing today. The stories are filled with the magic of first love and the magic of the holidays.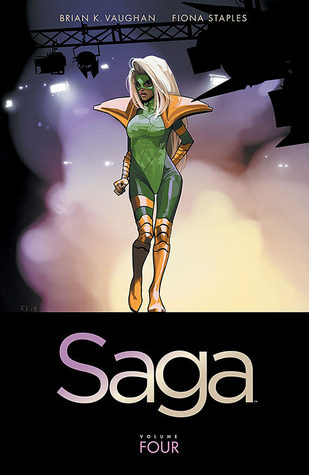 Title:
Saga Vol. 4
Author:
Brian K. Vaughan, Fiona Staples
Series:
Saga #19-24
Publisher:
Image Comics
Publication Date:
17th December, 2014
THE #1 NEW YORK TIMES BESTSELLER RETURNS! Visit new planets, meet new adversaries and explore a very new direction, as Hazel becomes a toddler while her family struggles to stay on their feet.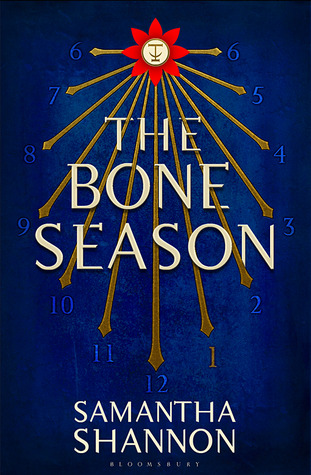 Title:
The Bone Season
Author:
Samantha Shannon
Series:
The Bone Season #1
Publisher:
Bloomsbury
Publication Date:
20th August, 2013
It is the year 2059. Several major world cities are under the control of a security force called Scion. Paige Mahoney works in the criminal underworld of Scion London, part of a secret cell known as the Seven Seals. The work she does is unusual: scouting for information by breaking into others' minds. Paige is a dreamwalker, a rare kind of clairvoyant, and in this world, the voyants commit treason simply by breathing.
But when Paige is captured and arrested, she encounters a power more sinister even than Scion. The voyant prison is a separate city—Oxford, erased from the map two centuries ago and now controlled by a powerful, otherworldly race. These creatures, the Rephaim, value the voyants highly—as soldiers in their army.
Paige is assigned to a Rephaite keeper, Warden, who will be in charge of her care and training. He is her master. Her natural enemy. But if she wants to regain her freedom, Paige will have to learn something of his mind and his own mysterious motives.


The Bone Season introduces a compelling heroine—a young woman learning to harness her powers in a world where everything has been taken from her. It also introduces an extraordinary young writer, with huge ambition and a teeming imagination. Samantha Shannon has created a bold new reality in this riveting debut.
Title:
The Mime Order
Author:
Samantha Shannon
Series:
The Bone Season #2
Publisher:
Bloomsbury
Publication Date:
27th January, 2015
In the internationally bestselling The Bone Season, Paige Mahoney escaped the brutal penal colony of Sheol I, but now her problems have only just begun: many of the fugitives are still missing and she is the most wanted person in London.

As Scion turns its all-seeing eye on Paige, the mime-lords and mime-queens of the city's gangs are invited to a rare meeting of the Unnatural Assembly. Jaxon Hall and his Seven Seals prepare to take centre stage, but there are bitter fault lines running through the clairvoyant community and dark secrets around every corner.
Then the Rephaim begin crawling out from the shadows. But where is Warden? Paige must keep moving, from Seven Dials to Grub Street to the secret catacombs of Camden, until the fate of the underworld can be decided. Will Paige know who to trust? The hunt for the dreamwalker is on.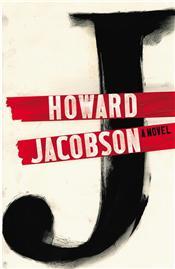 Title:
J: A Novel
Author:
Howard Jacobson
Series:
None
Publisher:
Jonathan Cape
Publication Date:
14th August, 2014
Set in the future - a world where the past is a dangerous country, not to be talked about or visited - J is a love story of incomparable strangeness, both tender and terrifying.
Two people fall in love, not yet knowing where they have come from or where they are going. Kevern doesn't know why his father always drew two fingers across his lips when he said a world starting with a J. It wasn't then, and isn't now, the time or place to be asking questions. Ailinn too has grown up in the dark about who she was or where she came from. On their first date Kevern kisses the bruises under her eyes. He doesn't ask who hurt her. Brutality has grown commonplace. They aren't sure if they have fallen in love of their own accord, or whether they've been pushed into each other's arms. But who would have pushed them, and why?
Hanging over the lives of all the characters in this novel is a momentous catastrophe - a past event shrouded in suspicion, denial and apology, now referred to as What Happened, If It Happened.
J is a novel to be talked about in the same breath as Nineteen Eighty-Fourand Brave New World, thought-provoking and life-changing. It is like no other novel that Howard Jacobson has written

.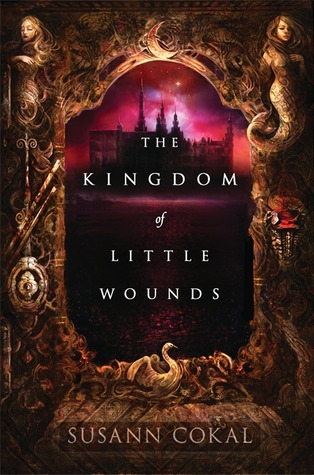 Title:
The Kingdom of Little Wounds
Author:
Susann Cokal
Series:
None
Publisher:
Walker Books
Publication Date:
8th October, 2013
A young seamstress and a royal nursemaid find themselves at the center of an epic power struggle in this stunning young-adult debut.
On the eve of Princess Sophia's wedding, the Scandinavian city of Skyggehavn prepares to fete the occasion with a sumptuous display of riches: brocade and satin and jewels, feasts of sugar fruit and sweet spiced wine. Yet beneath the veneer of celebration, a shiver of darkness creeps through the palace halls. A mysterious illness plagues the royal family, threatening the lives of the throne's heirs, and a courtier's wolfish hunger for the king's favors sets a devious plot in motion.
Here in the palace at Skyggehavn, things are seldom as they seem — and when a single errant prick of a needle sets off a series of events that will alter the course of history, the fates of seamstress Ava Bingen and mute nursemaid Midi Sorte become irrevocably intertwined with that of mad Queen Isabel. As they navigate a tangled web of palace intrigue, power-lust, and deception, Ava and Midi must carve out their own survival any way they can.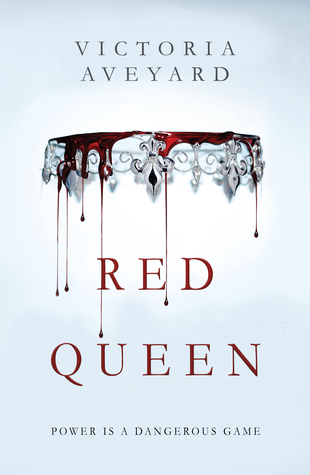 Title: Red Queen
Author: Victoria Aveyard
Series: Red Queen Trilogy #1
Publisher: Orion
Publication Date: 10th February, 2015
A thrilling new fantasy trilogy for fans of DIVERGENT and THE HUNGER GAMES.
The poverty stricken Reds are commoners, living under the rule of the Silvers, elite warriors with god-like powers.
To Mare Barrow, a 17-year-old Red girl from The Stilts, it looks like nothing will ever change.
Mare finds herself working in the Silver Palace, at the centre of
those she hates the most. She quickly discovers that, despite her red blood, she possesses a deadly power of her own. One that threatens to destroy Silver control.
But power is a dangerous game. And in this world divided by blood, who will win?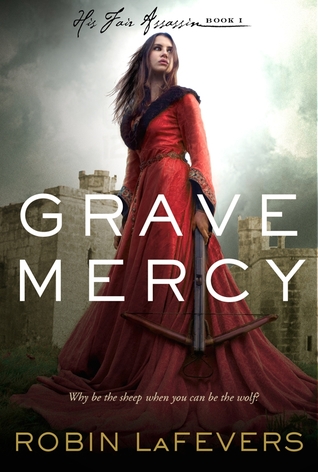 Title:
Grave Mercy
Author:
Robin LaFevers
Series:
His Fair Assassin #1
Publisher:
HMH Books
Publication Date:
3rd April, 2012
Why be the sheep, when you can be the wolf?
Seventeen-year-old Ismae escapes from the brutality of an arranged marriage into the sanctuary of the convent of St. Mortain, where the sisters still serve the gods of old. Here she learns that the god of Death Himself has blessed her with dangerous gifts—and a violent destiny. If she chooses to stay at the convent, she will be trained as an assassin and serve as a handmaiden to Death. To claim her new life, she must destroy the lives of others.
Ismae's most important assignment takes her straight into the high court of Brittany—where she finds herself woefully under prepared—not only for the deadly games of intrigue and treason, but for the impossible choices she must make. For how can she deliver Death's vengeance upon a target who, against her will, has stolen her heart?
Author: Brandon Sanderson
Publication Date: 1st October, 2009
In a world where ash falls from the sky, and mist dominates the night, an evil cloaks the land and stifles all life. The future of the empire rests on the shoulders of a troublemaker and his young apprentice. Together, can they fill the world with colour once more?
In Brandon Sanderson's intriguing tale of love, loss, despair and hope, a new kind of magic enters the stage - Allomancy, a magic of the metals.
That's the 10 I narrowed it down to! There are so many more but I think these are the ones I am most excited about.
What about you guys?