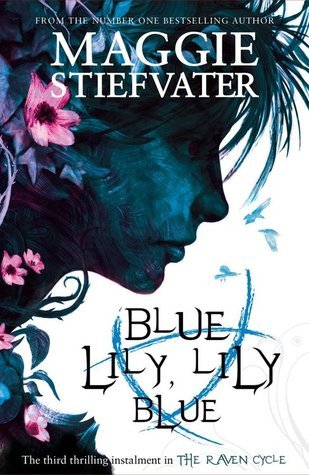 Title:
Blue Lily, Lily Blue
Author:
Maggie Stiefvater
Series:
The Raven Cycle #3
Publisher:
Scholastic
Source:
Review Copy
Publication Date:
21st October, 2014
The third installment in the mesmerizing series from the irrepressible, #1 NEW YORK TIMES bestselling author Maggie Stiefvater.
There is danger in dreaming. But there is even more danger in waking up.
Blue Sargent has found things. For the first time in her life, she has friends she can trust, a group to which she can belong. The Raven Boys have taken her in as one of their own. Their problems have become hers, and her problems have become theirs.
The trick with found things though, is how easily they can be lost.
Friends can betray.
Mothers can disappear.
Visions can mislead.
Certainties can unravel.
I loved this book!
Blue Lily, Lily Blue
has been on my stalk list for the longest time, so when I received a copy from the lovely people at Scholastic, I was over the moon.
The Raven Boys
blew me away and
The Dream Thieves
was an exciting read, so I really couldn't wait to see what would unfold in the penultimate book of this series. I can honestly say that this book did not disappoint. Steifvater's writing is so hypnotic; she really ensnares you in her world and this book provides so many twists turns and eye openers that leave you reeling from the experience.
Blue Lily, Lily Blue
was so much darker than the previous books. There's violence, plenty of emotion and loss. It's such a heartbreaking book in parts; I just wanted to bundle up the characters and look after them. It'll definitely pull on your heart strings. Not only is there plenty of emotion, but there is just so much going on plot wise. Everything is slowly coming to a head and events develop which will make you hold your breath. I was surprised by how quickly things escalated in
Blue Lily
; with it being the penultimate I thought there was going to be plenty of mystery to come. I have a couple of hunches about how things turn out so I am so excited to read the next book!
Every time I read a Maggie Stiefvater book, I find myself completely lost at the end and desperately needing more. I need to know what's going to happen to Blue, Adam, Gansey, Ronan and Noah.
Blue Lily, Lily Blue
swept me away into a whole other world; one that I am so eager to get back into. There are so many things left up in the air at the end of this one that I feel like the wait for the final book is going to be pretty painful! This is another great book by a fantastic author :).