I'm a little late posting this post. It was supposed to be up on Monday but with working full time at the moment I haven't had a chance to squeeze much in. I really wanted to showcase as many covers as I could so I wanted to make sure I had enough time to get it all done! Today's post, as you may have guessed, is all about the various
Harry Potter
US and UK covers over the years. I'm going to share them all with you and then tell you which one is my favourite so far and why!
This is a picture of my own copies. These are the first British covers and I absolutely adore them. There will never be any edition that'll replace these for me. I love everything, even the fact that a younger me decided to colour in the letters on Goblet of Fire.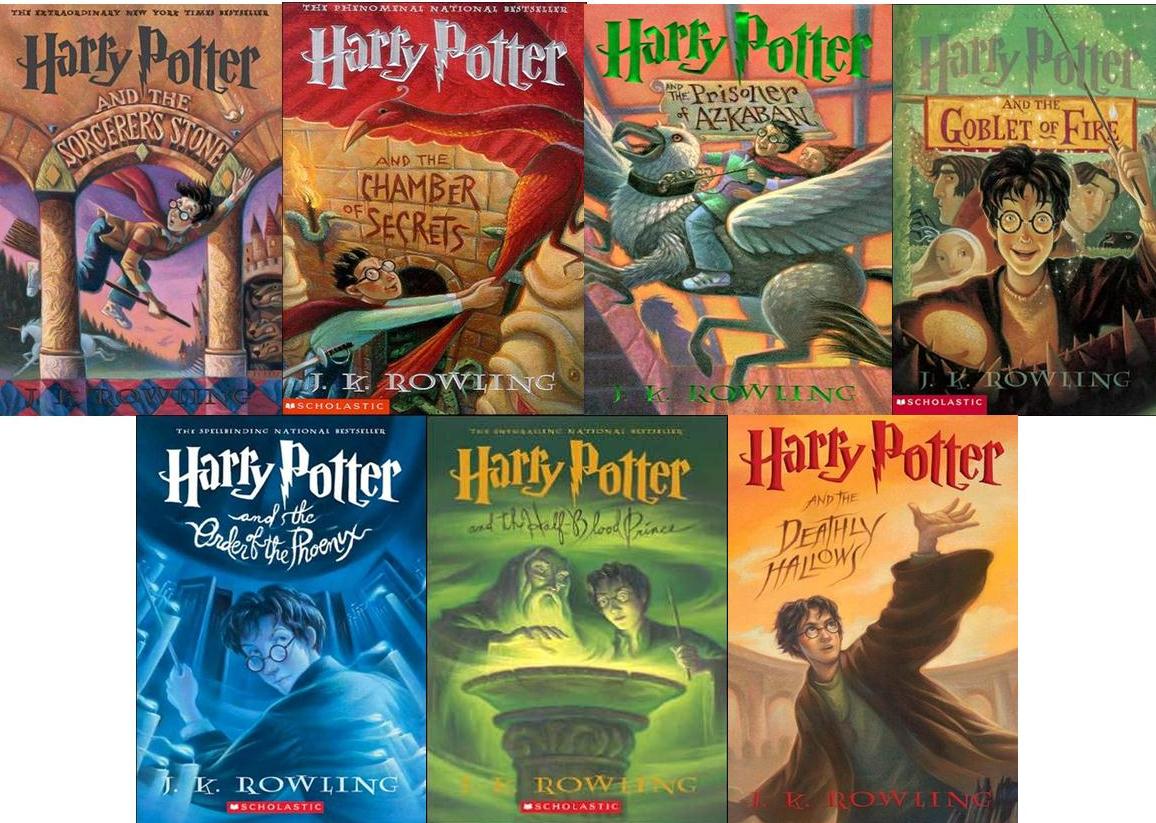 Don't hate me, but I've never been a fan of these ones! Harry doesn't look quite right to me and I find the colours a little too blocky. I can't pinpoint what it is exactly (the drawings maybe?) but they don't sit right with me. Sorry!
Bloomsbury UK Adult
I like these. They're so dramatic and really encapsulate what the books are all about. I love the darkness of the covers and how the images are so crisp and clear.
Scholastic Limited Edition
I ADORE THESE SO MUCH IT HURTS. I NEED THEM IN MY LIFE. Everything about these covers are bloody beautiful. From the actual front covers to the making up of Hogwarts on the spines. I love them so much.
Bloomsbury Adult (Latest)
I wasn't a fan of these initially. I only ever glanced at them and thought of them as boring... then I went to a talk held by the designer at LBF. It was then that I started to really see all of the detail in the background and hearing about how he did it... with wooden print blocks. It's insane!
Bloomsbury Kids UK (White)
Nope. Don't like these at all. Probably my least favourite. I find them so bland, they just don't jump out at you at all.
Bloomsbury Kids UK (Coming Soon)
My favourite covers.... ugh. A very hard decision to make. On meaning, I'd say that the UK Originals are my favourite. They're the ones that mean so much to me. No others will ever be as special. I think on design though, it's between the limited edition US and the coming soon UK covers. Until I see the rest of the UK ones, I'm going to go for the Limited Edition Scholastic ones. The detail is amazing and they are absolutely perfect. I need them so badly. They're currently out of stock on TBD so that's made me really sad but ONE DAY I will have them!
What are your favourite covers?
I haven't discussed the other editions so please feel free to link me to them! I'd love to see all of the different covers!