Today the lovely Kim Curran is on the blog to talk about de-stigmatising mental health within YA books.
De-stigmatising Mental Health in Young Adult Books
1 in 10 young adults will experience some form of mental health problem. Or at least, 1 in 10 are diagnosed with mental health problems. I suspect millions of teenagers struggle by without ever getting the help they need because either they don't recognise what they're going through as a problem or they're too afraid to speak up for fear of being classified as a freak.
There is still a huge stigma attached to mental illness. Shame of being judged. Fear of being excluded and treated differently. All of which can stop young people speaking out.
According to a survey by
Time-to-change
9 in 10 of the young people with mental health problems said the stigma they received from those around them was worse than the illness itself.
I remember points in my teens where, looking back with the clarity that comes with age, I was depressed: miserable, unable to leave the house, experiencing feelings of total worthlessness. And yet, it was written off as 'just being a teenager'. It was just a phase. And while I've been exceedingly lucky to not experience anything like it in my adult years, the sense of isolation and hopelessness still lingers.
When I was growing up, I never found a book that dealt with these issues. (Perhaps because I lost myself in fantasy worlds and historical sagas, in which characters are often too busy killing dragons to be depressed.) But today, there is a wealth of books for teenagers to turn to, filled with characters that are going through various challenges
They can read about Connor dealing the depression rising from his mother's illness in Patrick Ness's heartbreaking A Monster Calls. Emily struggling with borderline personality disorder in Tanya Byrne's magnificent Heart-shaped Bruise. Daisy fighting with her eating disorder in How I Live Now. The list goes on and on.
And what is so powerful and beautiful about these books is that the characters are not defined by their mental conditions. It is simply one of the facets that make up their personalities. Because all too easily, a person can become wholly defined by a label given to them, so that they become 'depression' 'anxiety' 'self harm', rather than just a kid trying to find a way to make sense of the world around them and – crucially – the world inside them.
These books shouldn't only be read by teenagers with mental health issues. They should be read by
everyone.
Reading is an act of empathy. And seeing the world through the eyes of a teenager with a mental illness for the time it takes us to read the book makes it more likely we will have greater empathy for those around us going through similar things. In opening the dialogue about mental illness we can work to de-stigmatise the conditions.
In my book
GLAZE
I touch upon a number of mental conditions, from the main character's autism spectrum disorder (which is hinted at if you know what you're looking for) to her best friend's diagnosed depression and her mother's bipolar disorder (again, there if you know where to look). And in the book I've just started work on, one of the main characters has an eating disorder.
But their issues are woven into the story, rather than become the thing that drives the story, which is essential to me when writing. I never want to write an 'issue' book. But I do want to write a host of books about characters with issues. Because it's our issues that help shape who we are. And the sooner we all realise that there is no such thing as normal, the better off we'll all be.
What I hope to do with my books is tell young people – whether dealing with mental health issues or not – the most important thing you can tell anyone: You are not alone.
Petri Quinn is counting down the days till she turns 16 and can get on GLAZE – the ultimate social network that is bringing the whole world together into one global family. But when a peaceful government protest turns into a full-blown riot with Petri shouldering the blame, she's handed a ban. Her life is over before it's even started.

Desperate to be a part of the hooked-up society, Petri finds an underground hacker group and gets a black market chip fitted. But this chip has a problem: it has no filter and no off switch. Petri can see everything happening on GLAZE, all the time. Including things she was never meant to see.

As her life is plunged into danger, Petri is faced with a choice. Join GLAZE… or destroy it.
A fan of Kim's
Shifter
series?
Delete,
the series finale,
is released in August and I promise you, you will not be disappointed!
The country is at war. Beset by enemies within and without. And all because of the decisions changed by one boy – Scott Tyler.
In this ravaged alternative world, Scott hardly recognises himself. He's a war hero, a leader of a unit of Shifters and maybe the only one who can prevent the country's frail defences from crumbling.
But all Scott wants to do is find a way back to the reality he knew – without losing the girl he loves.
With every Shift he makes, Scott edges closer towards oblivion. With no one to trust – not even himself – how much is he willing to risk to get home?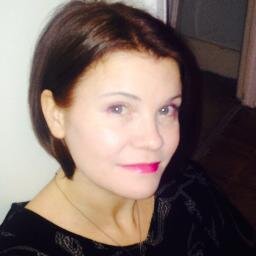 Dublin-born Kim Curran is the award-nominated author of books for young adults, including
Shift, Control
and
Delete.
She studied Philosophy & Literature at university with the plan of being paid big bucks to think deep thoughts. While that never quite worked out, she did land a job as a junior copywriter with an ad agency a week after graduating. She's worked in advertising ever since and is obsessed with the power of the media on young minds.
She is a mentor at the Ministry of Stories and for the WoMentoring Project. And lives in London with her husband and too many books.
To find out more visit
www.kimcurran.co.uk
Author Links:
Twitter:
http://twitter.com/kimecurran
Facebook:
https://www.facebook.com/KimCurranAuthor
Goodreads:
https://www.goodreads.com/author/show/5451511.Kim_Curran
Youtube:
https://www.youtube.com/user/Kimecurran?feature=mhee