This is a meme hosted by me here at my blog :).The aim of this meme is to share with fellow bloggers a character, spell, chapter, object or quote from the books/ films/ J. K. Rowling herself or anything Potter related! I will be picking a topic within HP for us to focus on each week and then if anyone wants to take part feel free! All I ask is to link back here, to my blog :). There is now a full list of the topics to come in the Harry Potter section of my blog
here
.

Most Anger Inducing Scene
Ohhh there are so many of these! From all scenes including Voldemort, to Snape's frustrating behaviour, to Umbridge's abuse of power, Rita Skeeter and her poisonous quill, Fudge and his derpy derp behaviour - I don't even know where to start?! I think I'm going to go with;
Harry's Mistreatment by the Ministry of Magic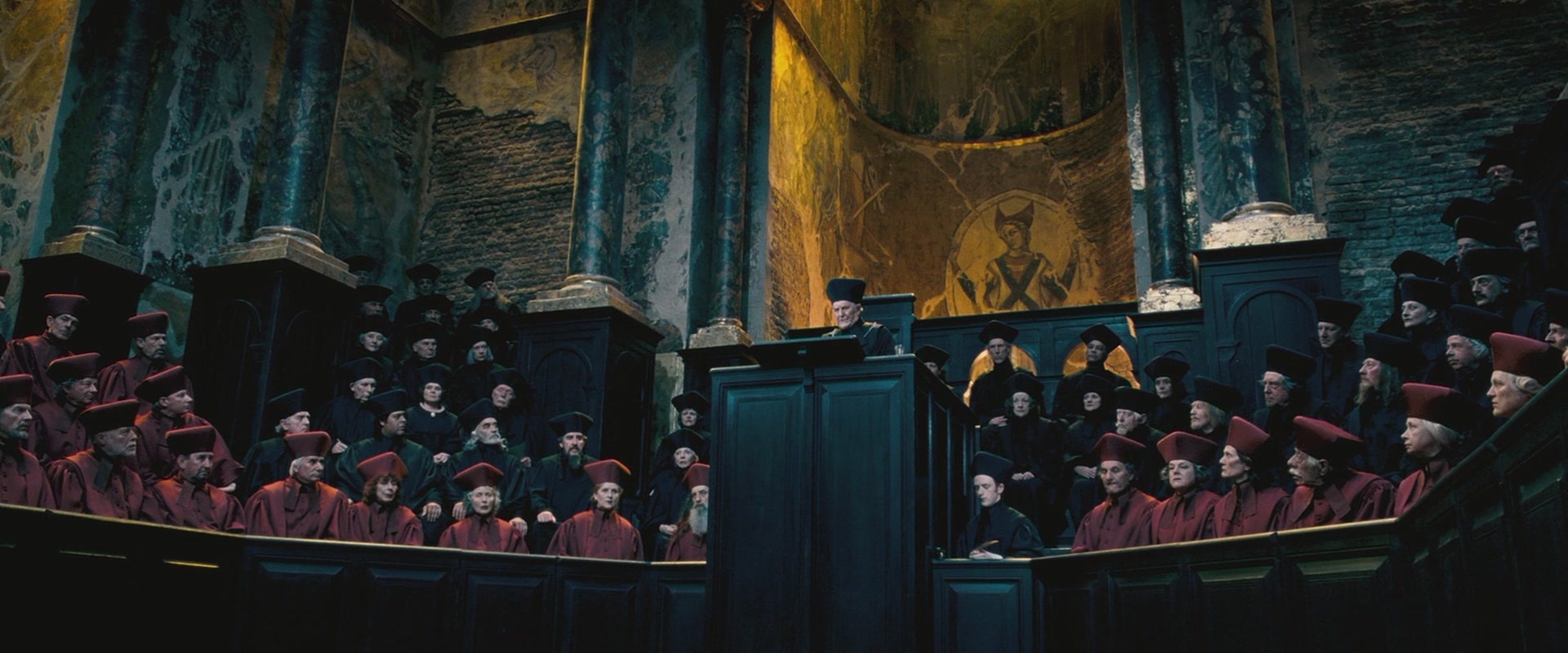 Everything about this pissed me off. From ignoring his warnings about Dementors, refusing to accept that Voldemort was back, trying to get Harry out of Hogwarts in every single way possible. Oh my GOD I wanted to smack Fudge silly! Frustrating, silly, naive little man. I totally understand that he didn't want to believe that ol Voldy was back but come on! Think of all the trouble he could have prevented?! Don't even get me started on what happened to Sirius. *Fumes*.