Today I have the beautiful Kim Curran on the blog answering questions on her latest novel; Glaze!
Hi Kim! Congrats on yet another amazing book and thanks for taking the time to answer a few questions. I really loved Glaze (as much as Shift and Control) so looking forward to seeing it kick off!
Thank you! And thanks for all your support. It's been amazing. Right, on to your questions!
This is your first go at self publishing. How are you finding it in comparison with working with Strange Chemistry?
It's odd, because I thought self publishing would be a very isolating experience – after all, it's called
self
publishing. But I've found it's been enormously collaborative. Just like with
Shift, Control and Delete
, I worked with an editor, a copy editor and a proofreader. I've also had my very own PR in the form of the incredible Faye Rodgers. So in many ways, it's felt like publishing in the traditional manner. The biggest difference is feeling that this book is not part of the SC family, which I have never-ending love for. Amanda and the rest of the team at SC were so supportive when I told them about my decision to publish Glaze, so I feel like there are still there, behind me, willing me on.
Of course, one of the biggest differences, is I won't be able to walk into a shop on the high street and see Glaze on sale. Which is a shame. But I will have my stunning hardback, limited editions thanks to Jurassic London. So that's going to be awesome!
Was writing Glaze different from Shift, Control and Delete? Did you feel like you had more freedom?
I started writing Glaze when Shift was out on submission to editors, when I didn't know if Shift was going to get a deal. And so I didn't feel any less or more freedom in terms of the self publishing thing: that wasn't even a consideration when I began. What I did feel was the pressure I was putting on myself because it was the first book I'd written after signing with my agent. So I was worried he wasn't going to like it. Luckily, he did.
I feel it's different in tone than my Shifter books. A little darker, maybe. I was dealing with a few demons when writing it, so that could explain where that came from.
The process in writing it has been very different. The idea for Shift never changed from the moment I had it and wrote the first page. And of course, with Control and Delete, I knew where the story was heading. But with Glaze, the idea morphed and changed so much it's almost unrecognisable from the very first version of it.
Glaze explores a lot of my own personal worries about social media; lack of privacy, monitored behaviour etc. Is your novel inspired by any personal experiences?
Oh, absolutely! A lot of it was inspired by a very unhealthy relationship I developed with a website called Authonomy. It's Harper Collin's online slush pile and, as such, is filled with aspiring writers. I loved the site and spent hours and hours on it, making great friends and learning a huge amount about writing. However, the more time I spent on there, the less I was spending in the 'real' world. And slowly, slowly, I started to feel myself eroding. There's a line in Glaze where one of the characters describes herself as feeling like a 'pancake person.' She goes on to say:
'I don't know what I really think, about anything. You know, what
my
opinions are…. I'm stretched out in all directions spread too thin.'
And that's exactly how I felt on that site. And so I had to quit it and I've never been back.
That experience made me hyper aware of the effect social networks can have on us. At the same time, stories of privacy on the internet were filling the press. And so those concerns started to pour into the story. The book was, at one point, going to be called Panopticon – which is a theoretical prison where inmates are controlled because everyone is always watching everyone. And life feels like that so often. With eyes on us at all times.
I started wondering about what would happen if there was no escape from those eyes. And what if our own eyes became tools for people who wanted to control us. And well… as you can see, that fear comes out in Glaze.
All of this said, I am hopelessly addicted to Twitter. So mu relationship with social networks is a love / hate one.
I think what's so captivating yet terrifying about your novel is that it's so plausible. Would you say Glaze is your prediction of sorts about what's to come for social media and technology?
It's actually a little freaky just how plausible Glaze is becoming. And how quickly. I wrote Glaze before anyone had heard of Google Glass. Before Facebook bought Ocular Rift. And so I would absolutely say it's only a matter of years before we are all interacting with the internet in very similar ways that I describe in Glaze. And the more of ourselves we hand over to technology, the more at risk we are. That's my fear.
Finally, your top five influences behind this book?
And spending too much time online!
Thanks, Kim! I can't wait to read more of your work

J

.
Thank you!
Glaze - Kim Curran
Petri Quinn is counting down the days till she turns 16 and can get on GLAZE – the ultimate social network that is bringing the whole world together into one global family. But when a peaceful government protest turns into a full-blown riot with Petri shouldering the blame, she's handed a ban. Her life is over before it's even started.
Desperate to be a part of the hooked-up society, Petri finds an underground hacker group and gets a black market chip fitted. But this chip has a problem: it has no filter and no off switch. Petri can see everything happening on GLAZE, all the time. Including things she was never meant to see.
As her life is plunged into danger, Petri is faced with a choice. Join GLAZE… or destroy it.
a Rafflecopter giveaway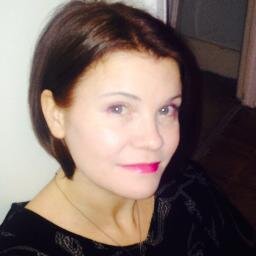 Dublin-born Kim Curran is the award-nominated author of books for young adults, including
Shift, Control
and
Delete.
She studied Philosophy & Literature at university with the plan of being paid big bucks to think deep thoughts. While that never quite worked out, she did land a job as a junior copywriter with an ad agency a week after graduating. She's worked in advertising ever since and is obsessed with the power of the media on young minds.
She is a mentor at the Ministry of Stories and for the WoMentoring Project. And lives in London with her husband and too many books.
To find out more visit
www.kimcurran.co.uk
Author Links:
Twitter:
http://twitter.com/kimecurran
Facebook:
https://www.facebook.com/KimCurranAuthor
Goodreads:
https://www.goodreads.com/author/show/5451511.Kim_Curran
Youtube:
https://www.youtube.com/user/Kimecurran?feature=mhee