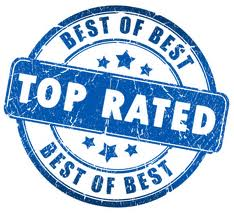 Hi guys! Hope your Readathons are going well. Mine's been a bit of a struggle so far. I've had to go up to my Gramp's field to dig out some of the hill and been to the gym so I've not got much reading done. I've taken part in most of the challenges though and they've been so much fun! How's all of yours going?
This mini challenge is hosted by
Lisa's World of Books
. The aim is to pick three of the categories from her list and recommend our best books of the year so far within those categories. I could pick one for pretty much every category - it's so hard! But I've picked:
Best YA Book of Your Reading Year
This book hurt my heart. So much. It was so beautifully written and sensitively handled and ah. This book moved me so much and I can't recommend it enough. It opened my eyes to so many things and I couldn't get the characters out of my head for days. This book would make for a fantastic audio book too if that's more your thing :).
Best Fantasy Book of Your Reading Year
Oh man, I loved this book. It's my favourite so far! It's absolutely amazing. It's gritty, it's heart-wrenching, it's amazing. I cannot recommend this series enough.
Best Main Character of Your Reading Year
She is so badass it's unbelievable! It's been awhile since I've loved a character as much as Celaena. She's ruthless, she's strong, she's independent but she also has a softer side, and I think that's so important to show. It shows that she is actually human. If you haven't encountered her yet, I don't know what you're waiting for!