This is a meme hosted by me here at my blog :).The aim of this meme is to share with fellow bloggers a character, spell, chapter, object or quote from the books/ films/ J. K. Rowling herself or anything Potter related! I will be picking a topic within HP for us to focus on each week and then if anyone wants to take part feel free! All I ask is to link back here, to my blog :). There is now a full list of the topics to come in the Harry Potter section of my blog
here
.
Favourite moment in Harry Potter and the Half-Blood Prince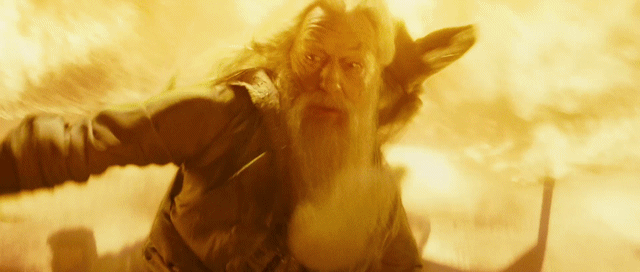 "It is the unknown we fear when we look upon death and darkness, nothing more."
This weeks is kind of a bitter sweet moment. I don't really have a favourite part of this book. It's just heart breaking and makes for such a tough read. I think the best bits for me though was when Dumbledore was telling Harry all about the Horcruxes and the perilous path he has ahead. As well as this, the moment that they go into the cave and battle the Inferi really sticks in my mind. It encapsulates their relationship perfectly. Looking out for each other, mutual respect and tragedy.