All Our Yesterdays - Cristin Terrill
Em is locked in a bare, cold cell with no comforts. Finn is in the cell next door. The Doctor is keeping them there until they tell him what he wants to know. Trouble is, what he wants to know hasn't happened yet.
Em and Finn have a shared past, but no future unless they can find a way out. The present is torture - being kept apart, overhearing each other's anguish as the Doctor relentlessly seeks answers. There's no way back from here, to what they used to be, the world they used to know. Then Em finds a note in her cell which changes everything. It's from her future self and contains some simple but very clear instructions. Em must travel back in time to avert a tragedy that's about to unfold. Worse, she has to pursue and kill the boy she loves to change the future.
*ARC received in exchange for an honest review*
This book completely blew me away! I began reading it last night and finished it just now and I just, I cannot even process how much I absolutely loved it! It was fresh, exciting, action packed, amazing characters, amazing concept AGH I just, I don't even know how to write this review. I feel completely bizarre being back in the real world and wow I wish that book wouldn't end! I could have read so much more of it but I cannot. It's been such a long time since I have read a book that I wish wouldn't end, but this is it!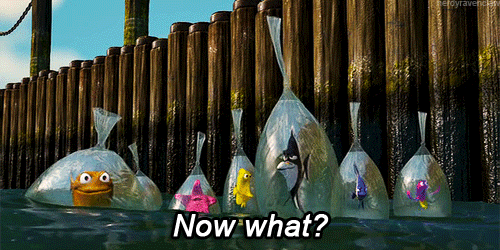 So yeah, it has left me in a bit of a predicament where all I can do is gush! The book was written from two different point of views but has a hell of a twist! Em, Finn, Marina, James, I just loved them all. I loved the flaws of the characters and I just loved them. I felt completely torn apart within the final few chapters and was praying for more. These are characters that make it easy to fall in love with them and to pray for everything to work out for everyone. With it having elements of dystopia within it I was captivated and could not put it down.
"But progress is always dangerous, isn't it? Most of the time, walls don't get dismantled brick by brick. Someone has to crash through them."
Terrill is such a brilliant writer. The concept of time travel and the dangers it imposed was wonderful to read. It highlighted the dangers of progress in certain areas. It was gripping, thrilling, I couldn't get enough! I loved the way she was putting across the message that we should all embrace and love ourselves, something which is incredibly difficult to manage in today's society. All Our Yesterdays encapsulates everything that I love in a book, well-rounded characters, tension, action, a solid plot, emotional scenes and beautiful writing.
I adored this book, and I love that an interview with Cristin in the back of the book says that she is working on another book with these characters! Ahhhh, cannot wait for that!