"Waiting On Wednesday" is a weekly event, hosted over at
Breaking the Spine
, which allows us to show off the books we cannot wait to get our hands on. This week I thought I'd do something a little different and show you a literary event that I CANNOT wait for!
J. K. Rowling on The Casual Vacancy - Bath Literary Festival 08/03/2013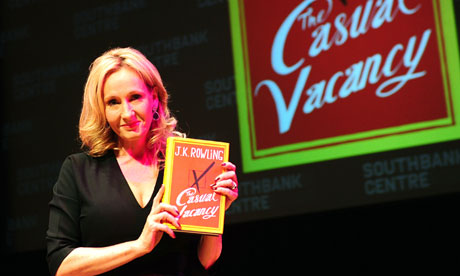 Myself and my partner are attending this Friday and I am sooo unbelievably excited! I can't wait to hear all that she has to say on her new book and to hopefully get a book signed! Totally fan-girling out about this, it's going to be amazing to be in the same room as the woman that created Harry Potter, a series which has been such an important part of so many of our childhoods :).